Aloe vera is an all-natural way to remove makeup and keep your face clean at the same time. Not only is aloe a healthy way to remove your makeup and do away with the harmful effects of alcohol-based makeup removers, but you can also make your own recipes at home for next to nothing. You may even have the ingredients already. The great part about using the aloe vera based gel or oil as a makeup remover is having a variety of vitamins and enzymes that will strip away the makeup and keep your skin glowing naturally.
How Aloe Vera Makeup Remover Compares
Many companies actually use aloe vera in their skin care products because of its healing properties that revitalize dry skin and irritated skin. There's nothing worse for your skin than makeup that builds in your pores for days. This often leads to breakouts and blackheads. If you use common makeup removers a lot, you probably understand the need to find a better alternative. The stinging and drying sensation that alcohol-based removers have is the last thing your skin needs at the end of the day as well. Aloe is even used as massage oils in many high-end spas and resorts.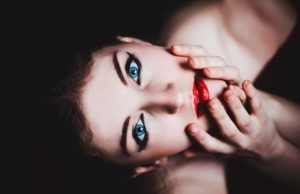 Making your Own Aloe Vera Makeup Remover
Making your own aloe vera makeup remover is actually easier than it sounds and you might have everything you need already sitting around.
Take less than ½ cup extra virgin olive oil and place it in a sealable 16 oz bottle (or more) of aloe water
Be sure to shake up this mixture well, as the oil will naturally float to the top
Soak a cotton pad with this mixture
Finally, just press it to one area of the face with makeup and hold for a few seconds then release
The result should be the complete removal of your makeup from that area. No more burning sensations or uncomfortable dryness, an aloe vera makeup remover will get the job done because it penetrates deep into the skin like no other substance can.