Aloe vera has been utilized for its healing effects for centuries all over the world. It has many health uses when applied externally or taken internally. However, before taking any sort of supplement or natural remedy, it is important to know any potential side effects. While aloe vera certainly boasts its fair share of detoxifying qualities, it's not for everyone. As with most supplements, juices and natural medicines, there are a few aloe vera side effects to take note of before embarking on a long-term health improvement plan.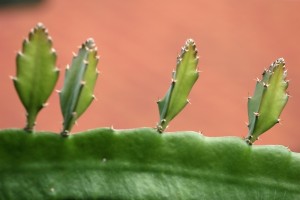 Aloe Vera Side Effects with Topical Application
Applying aloe vera gel to the skin has shown to produce no significant side effects. It is helpful in reducing pain and inflammation associated with burns and abrasions. It works to heal the damaged skin tissues, however, it should not be used on deep surgical wounds. People with extremely sensitive skin or severe allergies may experience increased redness, itching, numbness, or irritation. Anyone with plant allergies should avoid using aloe vera on the skin and hair.
Aloe Vera Side Effects Associated with Burn Relief Spray or Gel
Used to help eliminate pain and speed the recovery process of burns, aloe vera sprays may contain other ingredients that produce allergic reactions in some people. Seek medical attention immediately if experiencing any of the following symptoms: chest tightness or difficulty breathing, swelling of the lips or tongue, trembling, dizziness, blurred vision, or any type of rash.
Aloe Vera Side Effects with Internal Ingestion:
Aloe vera acts as a natural laxative. This may reduce the absorption and potency of certain medications. In some people, extensive ingestion of aloe vera may produce abdominal cramping or diarrhea. Diarrhea may lead to dehydration. This typically only occurs when too much aloe vera has been ingested.
Aloe Vera Side Effects When  Combined With Other Medicines 
Aloe vera should not be combined with other diuretics. People who have diabetes and are currently taking a prescribed glucose-lowering medicine should take caution, as aloe vera taken orally may lower blood glucose levels. Always discuss medications with a physician. Generally, prescription drugs should not be mixed with herbal remedies.
Aloe Vera Side Effects: General Cautions
Extreme muscular fatigue and an irregular heartbeat may result from lowered potassium levels. People with kidney or heart conditions should not take aloe vera orally, nor should pregnant or nursing women. Aloe vera should never be given to children or infants.
As with any natural remedy, caution should be taken when using aloe vera if any other health conditions are present. Whether used topically or taken orally, common sense and moderation are key. Aloe vera is safe enough to be used on a daily basis, however, if any questionable symptoms arise, discontinue usage and seek medical attention. When used correctly, aloe vera offers incredible healing and overall health benefits.  If you have any questions about if Aloe Vera is ok for you to take consult your primary care physician.