Eating healthy on a budget is getting harder every day as the price gap between fresh produce and pre-packaged junk food continues to expand.  While it takes a little more planning and overall ingenuity, it is possible to eat well, stay on budget and feel better.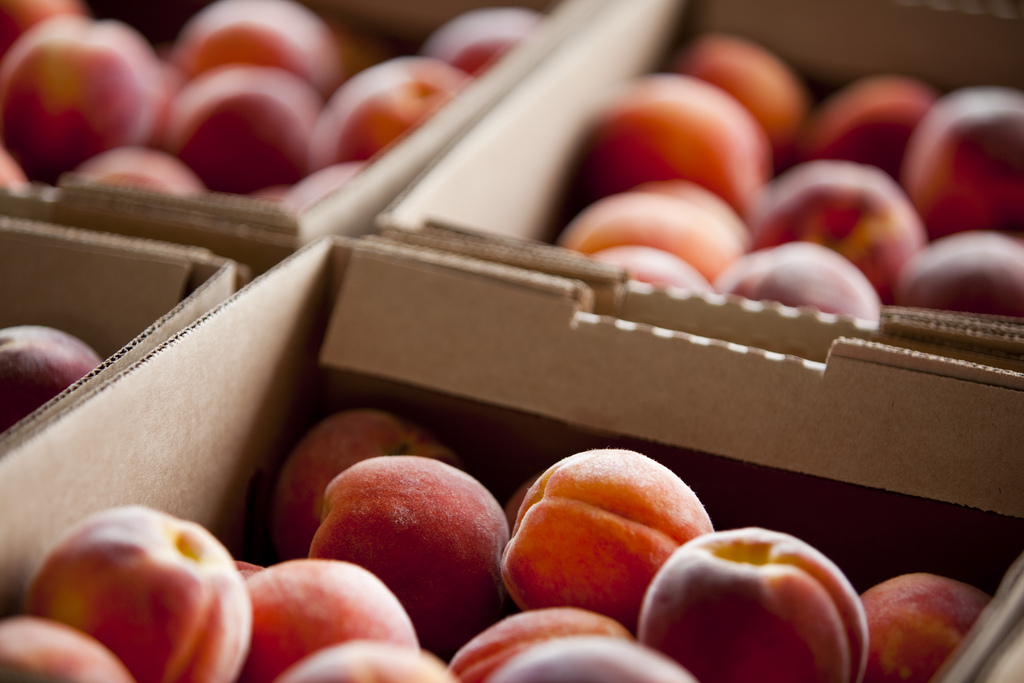 Flickr Photo: DC Central Kitchen
You can save money and still find ways of eating healthy on a budget. If you've been using cost as an excuse to eat junk, you can kiss that excuse goodbye! With a little organization and creativity, you can have the proverbial champagne when cooking on a beer budget. To start, here's a quick review of basic tips of eating healthy on a budget: 
    •    Limit your intake of junk food and alcohol
    •    Drink lots of water (at least 8 cups a day)
    •    Limit salty and sugary foods
    •    Avoid eating many foods that are high in saturated fats
    •    Make "variety" the watchword of your eating
When it comes to eating healthy on a budget, set aside regular blocks of time for planning meals, making your grocery list, and shopping—tasks that are most often shortchanged in food prep. Include healthy snack ideas, as well as main menu items. Think about the time of day, day of week, and even week in the month that you shop. Generally, the grocery is the least busy early in the morning, in the middle of the week, and on any day but the first day or two of the month (when many people receive pension or paychecks).
Don't be afraid to surf the internet for recipes regarding eating healthy on a budget that use specific ingredients (plug the ingredient in as a keyword of your search), since you can often get good buys on breads, meats, and other items marked for quick sale before they go bad.
When prepping for eating healthy on a budget, be sure to stock your fridge and cupboards with items that are quick and easy to cook (yet kind to your wallet):
    •    Beans and lentils, whether canned or dried, make nutritious, hearty soups, and can be a main course with the addition of fresh vegetables or rice.
    •    Brown Rice is a great addition to leftover meat and veggies. Although brown rice is slightly more expensive than white, the nutritional payoff is well worth it. Another inexpensive, easy-to-fix grain, millet, is best when bought fresh. Simply rinse and toast before using it in recipes.
    •    Pasta, likewise, is quick and easy to prepare, and can be paired with veggies, meat, or a fresh salad. Have fun adding your own embellishments (mushrooms, spices, and herbs.) Choose whole-wheat pasta whenever available.
    •    Soups can't be beat for nutrition and convenience, especially since you can use canned or packet soups as your base, then add your own veggies and leftover meat. Again, try to experiment, adding your own herbs and spices.
    •    Fresh vegetables and fruit should be bought at least once or twice each week, preferably in season, to ensure optimal taste and nutrition. You can also rely on canned/frozen varieties as handy additions to last-minute meals. Veggies make great stir-fries and vegetable patties, while fruit is good for a quick nutritious snack. – Source
Eating Healthy on a Budget: Ready to Take it to the Next Level?
Once you've mastered eating healthy on a budget, you can go even further by opting to eat organic produce and ethically treated meat products. Granted, words like organic and free range are synonymous with huge price tags, you can take healthy eating to the next level while saving money.Here are a few tips from SimpleMom.
Eating Healthy on a Budget Tip #1: Eat less meat.
There is no way around it — purchasing grass-fed, organic, pastured, free-range, or hormone-free animal products cost more. The good news is that most Americans eat more meat than they need to. Buying higher cost, quality meats but eating less of them is an excellent way to balance the costs.
Eating Healthy on a Budget Tip #2: Emphasize grains and legumes.
Grains and legumes are inexpensive and pack a nutritional power punch. Plus, they add a heaviness to a meal that most people rely on meat for. If you are new to using grains and beans in your cooking, here are a few beginner tips to get you started:
•    All grains cook basically the same way. If you are used to cooking rice, you have all the know-how to try different grains and mix it up a bit. Great ones to branch out with are quinoa for a lighter texture, or barley for a heavier, meatier feel.
•    Soaking rice in cool water for at least seven hours helps remove the phytic acid (which can bind to important minerals during digestion). Also, rinsing quinoa is helpful to remove a natural pesticide that may taste bitter when cooked.
•    I often rely on canned beans in our household for the convenience. I like the Eden Organic brand as they cook their beans in kombu, which helps the digestibility.
Eating Healthy on a Budget Tip #3: Buy in bulk.
Buying bulk can save a lot of money. You can purchase grains, pastas, dried fruits, nuts and flours in the bulk isles of your grocery or natural foods store. You can choose the amount that works for your family (bulk doesn't mean you need 25 pounds of rice at a time!), and bulk food sections give a lower price per quantity ratio while saving on packaging.
Eating Healthy on a Budget Tip #4: Make smart choices in organic produce: dirty dozen.
Remember these twelve fruits and veggies and prioritize purchasing them organically. The Environmental Working Group has tested fruits and veggies, and found these contain the highest levels and amount of pesticides:
    1.    Peaches
    2.    Apples
    3.    Sweet bell peppers
    4.    Celery
    5.    Nectarines
    6.    Strawberries
    7.    Cherries
    8.    Pears
    9.    Grapes
    10.    Imported spinach
    11.    Lettuce
    12.    Potatoes
Eating Healthy on a Budget Tip #5: Clean non-organic produce well with pesticide washes.
Although eating healthy on a budget is a priority, for most of us, it's not realistic to eat all organic all the time — organic options aren't always available, and sometimes the cost is prohibitive.
When I purchase conventional fruits and vegetables, I clean them well. A quick homemade soak is equal parts water and white vinegar, or you can use a veggie wash like Environne, which removes chemicals from the surface. – Source
 Flickr Photo: USDAgov