Summer is upon us and that means it's the season of sunburns. I's time to stock up on natural remedies that will soothe and rejuvenate. And of all the natural remedies you can concoct to soothe those bubbling blisters and raw red shoulders, aloe vera gel for sunburn ranks at the very top. 
According to a new study from the Centers for Disease Control and Prevention (CDC), 50.1% of adults have had at least one sunburn within the last 12 months. To avoid sunburn, you know the drill–wear sunscreen, cover up, and stay in the shade–but if you do get too much sun, you might turn to your kitchen and garden for some old-fashioned sunburn remedies. 
Aloe Vera Gel for Sunburn: Sunburn prevalence is high
The new CDC study shows that even though people are taking more steps to protect themselves from sunburn, half of all adults and 65.6% of whites aged 18 to 29 had at least one case of sunburn within the past year. Most cases of sunburn are first-degree burns, which means the skin gets red and is painful.
The redness begins about 2 to 6 hours after sun exposure, and the worst effects occur at 12 to 24 hours. However, the most serious effect is the potential for skin cancer, as the risk for melanoma (the deadliest form of skin cancer) increases with the increasing number of sunburn episodes a person experiences during life. – Source
Although sun exposure levels remain at extreme highs, it creates a new drive to implement newer – and more effective – ways to combat the painful effects of UV rays. Consider enlisting the aid of aloe vera for sunburn to start the soothing process. Read below for more information.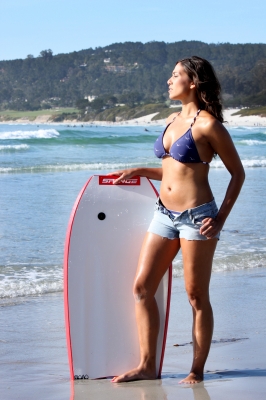 Aloe Vera Gel for Sunburn, and Other Remedies from the Kitchen and Garden 
If sunburn does occur, the following home remedies (including aloe vera for sunburn) can be found in your kitchen or garden. Most of the claims of relief are anecdotal, as there are few scientific studies to support their use. However, these remedies are considered to be tried-and-true.
Aloe vera gel for sunburn is one remedy that has been the topic of some research. In a journal article entitled "Aloe vera in dermatology: a brief review," the authors noted that while aloe vera was not helpful in protecting against sunburn, "it can be effective for…burn, wound healing and inflammation." An aloe vera plant is handy to keep in your kitchen or garden year round. Snip off a leaf tip and squeeze the juice onto your skin. You can also slice through a leaf, spoon out the gel, and mix it with some vitamin E oil. Apply aloe vera for sunburn every hour as needed. However, one of the more common methods for aloe vera for sunburn is through the plant's gel. You can purchase this remedy at most pharmacies and grocery stores.
Apple cider vinegar added to a warm bath can help relieve sunburn pain. Add 1 to 2 cups to bath water and soak for about 15 to 20 minutes.
Baking soda is an easy and effective treatment. In a small bowl, mix 4 tablespoons of baking soda with about 1/2 cup water and mix well. Apply the mixture to your skin with cotton balls or a soft cloth. If you have a large sunburned area, soak a soft cloth in the mixture, squeeze it out, and lay it on the affected area. Another option is to pour about 2 cups of baking soda into bath water and soak in it.
Black tea and green tea contain tannic acid, which can help draw the heat from sunburn. Steep 2 to 3 tea bags in 2 cups of hot water, allow the tea to cool, and then soak a cloth or cotton balls in the tea and apply to sunburned skin. You can also add 4 to 5 tea bags to warm bath water and soak in the bath. Cooled tea bags can also be used as a compress on sunburned areas. – Source 
Make sure you have your cupboards stocked with some natural sunburn remedies (including aloe vera gel for sunburn), especially if you plan on spending a lot of time outside during the hot summer months.