If you mention aloe vera to most people, they'll likely think you're referring to the gel that helps with sunburns. Recently however, aloe vera juice has been gaining popularity in several other health-related realms. Unlike the gel, this juice can be consumed and is said to have many beneficial qualities. This includes aiding in digestion, boosting your immune system and helping to ease your colon. And most recently, there's been an upswing in aloe vera weight loss plans and diet regimens.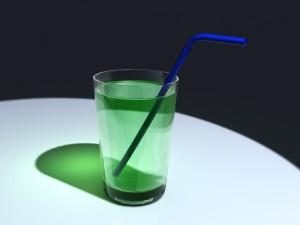 While many people are interested in aloe vera juice for it's wide variety of uses, many are convinced that it will help with their weight loss journey. But before learning about aloe vera juice weight loss, we must first learn what exactly aloe vera juice is. 
The Basics Behind Aloe Vera Juice Weight Loss Plans
Aloe vera juice for weight loss comes from the leaves of the aloe vera plant. It's very bitter and tangy in taste, so be warned, you'll likely have to mix it with something else to drink it. Gatorade is often recommended, as aloe vera juice can cause several side effects, one of which being dehydration. Gatorade helps to prevent this.
The theory behind aloe vera juice weight loss is that the juice contains protein that the body has trouble digesting. This results in the body working extra hard to process it, resulting in weight loss. Many manufactures of the juice also claim that the juice is a detox and helps to speed up your metabolism.
While aloe vera juice has been approved by the Food and Drug Administration (FDA), it's only been for one purpose: a laxative. Laxatives do aid in weight loss because they force your body to expel the food, energy and calories before your body has a chance to digest it. This means that, when incorporating aloe vera juice weight loss into your diet plan, you may eat 1,000 calories, but only have around half of that absorbed into your body.
Some Key Things To Keep in Mind with Aloe Vera Juice Weight Loss Plans 
Using laxatives as a weight loss aid can be very dangerous however. If used too often, they can mess up your bodies natural electrolytes, which can cause heart problems. Short term side effects also include stomach cramps, pain, vomiting, diarrhea, and gas. That being said, overall, as long as you've honed in on the basic safety precautions associated with aloe vera juice weight loss plans, you shouldn't have any of these problems.
Like anything, aloe vera juice should not be abused. The juice offers many benefits that we're only just now starting to understand. As far as weight loss in concerned, there have simply not been enough studies done to tell the exact reason of weight loss, but many people already swear by it.
Although aloe vera juice weight loss regimens have certainly proven to be highly effective for trimming waistlines, always be sure to incorporate a healthy, balanced diet and regular exercise routine into your daily schedule for optimal weight loss benefits.