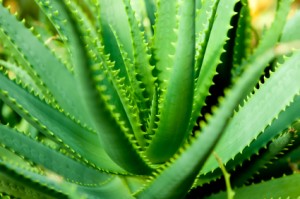 The aloe vera plant is a well-known herb used for its healing properties to soothe sunburn, eczema, burns or scrapes. However, drinking aloe vera juice benefits your internal system also. It can help treat constipation, boost the immune system, bring relief for acid reflux and cleanse your colon. The following is a detailed look at the benefits of aloe vera juice in more detail.
Aloe Vera Juice Benefits: Boosts the Immune System
Aloe vera juice is excellent for boosting the immune system naturally. The immune system is constantly working 24 hours to protect the body. With its natural immune enhancers, aloe vera juice gives the body a constant repository from which to draw from for a healthy immune system.
Aloe Vera Juice Benefits: Increased Energy
The average person's diet today includes many unwanted elements that can cause sluggishness and fatigue. By taking aloe vera juice, it will not only help to cleanse the digestive system but will also leave you feeling energized and able to maintain a healthy body weight.
Aloe Vera Juice Benefits: Dental Hygiene
To help promote a healthy mouth and gums and even aid in preventing cavities aloe vera juice is quite beneficial. There are specific anthraquinones in the aloe vera plant that prevents inflammation and destroys bacteria from forming in the mouth.
Aloe Vera Juice Benefits: Inflammation Reducer
Aloe vera juice benefits weakened or aged joints by reducing inflammation. Bradykinin is a component in the body that causes pain and inflammation. Aloe vera possesses anti-bradykinin activities to overcome pain. Aloe vera is like a natural sterol that aids in healing knee, shoulder, back and other joint pains. It's also non-irritating to the stomach unlike aspirin and steroids
Aloe Vera Juice Benefits: Anti-Aging
A great way to prevent aging skin and increase collagen and elastin is to add aloe vera juice to your diet. The juice is full of anti-oxidants and can slow down the aging process leaving skin hydrated and healthy looking.
Aloe Vera Juice Benefits: Digestive Health
Using aloe vera juice will help keep you regular and your bowels healthy. It's a natural laxative that relieves constipation, but it can also help slow down diarrhea too. It also helps those suffering from stomachaches, heartburn and acid reflux.
Aloe Vera Juice Benefits: Daily Dose of Vitamins and Minerals
Some minerals and vitamins found in aloe vera juice include calcium, sodium, iron, potassium, magnesium, copper, zinc and vitamins A, B1, B2, B6, B12, C, E, Folic Acid and Niacin. Our bodies are unable to store these nutrients and aloe vera juice can help supplement them daily.